Check out the second edition of our November SMORE. Packed with all kinds of great information for everyone. Wishing you warm and bright November holidays.
https://www.smore.com/1ca2u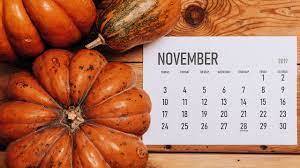 Please join us on Wednesday, November 10th at 4:30pm for our 1st quarter "Community Circle" event. During the meeting we plan to discuss middle school academic expectations, state assessments, events and social media best practices. This event is scheduled to take place prior to the start of our PTC, evening session. Use the link below to register for the meeting. All parents that register by November 9th, will be sent a Google Meets link for the event.
https://forms.gle/BaAdhSZ6xpqJ4sjUA
Thank you Mr. Perry
Parent-Teacher Conferences will be held on: Wednesday, November 10, 2021 Afternoon Session: 12 pm - 2:30 pm Evening Session: 5:00 pm - 7:30 pm As we did in the Spring, Parent-Teacher Conferences will be fully virtual via Google Meet or conference call. Please use the link below to access the list of Middle School teachers and their Google sign-up sheet.  You will need to repeat this for all the teachers you want to see during Parent-Teacher Conferences. The deadline is Tuesday, November 9th  to select a time to meet with your child's teacher.   
https://lawrencemiddleschool.lawrence.org/o/lawrence-middle-school/page/parent-teacher-conferences
  Please join us 30 minutes before each PTC session for our "Community Circle" event.  We plan to discuss middle school expectations, events and social media best practices.  Times are as follows:  CC Meeting 1 (11:30am-11:50am)  CC Meeting 2 (4:30pm-4:50pm) Thank you Mr. Perry
Our November calendar!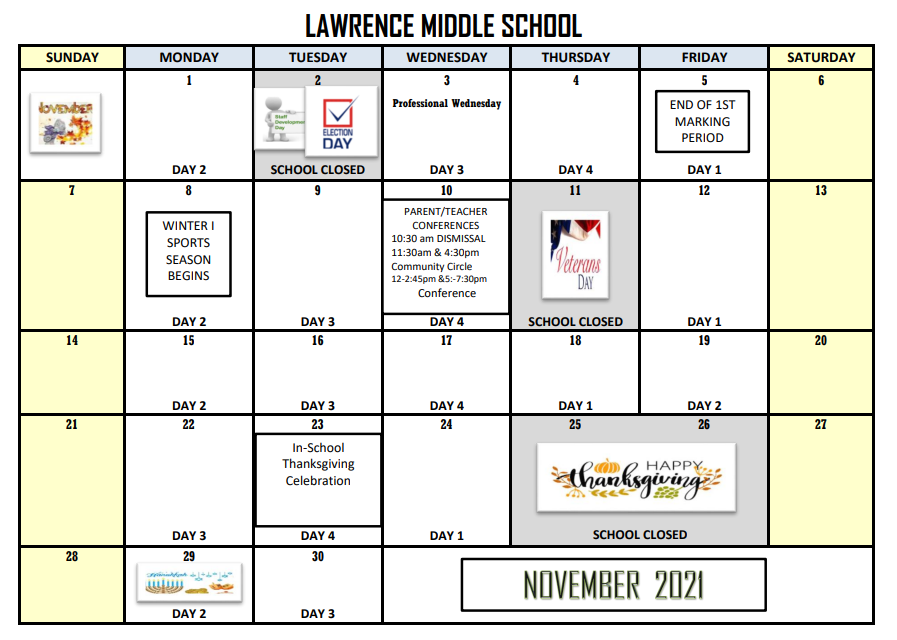 NOVEMBER is NATIONAL GRATITUDE MONTH and so much more. Check out the biweekly Smore for news & information.
https://www.smore.com/at1n2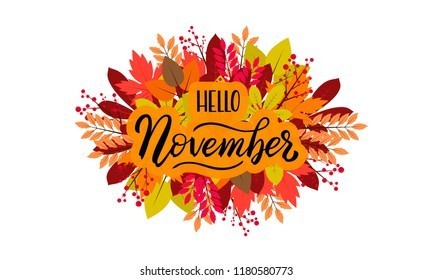 With great sadness we announce the passing of Mr.Cleveland Woods. , a Lawrence teacher for over twenty years who has bettered the lives of all who knew him. Mr. Woods was a champion among humans every day. Our prayers and support go to his wife and children.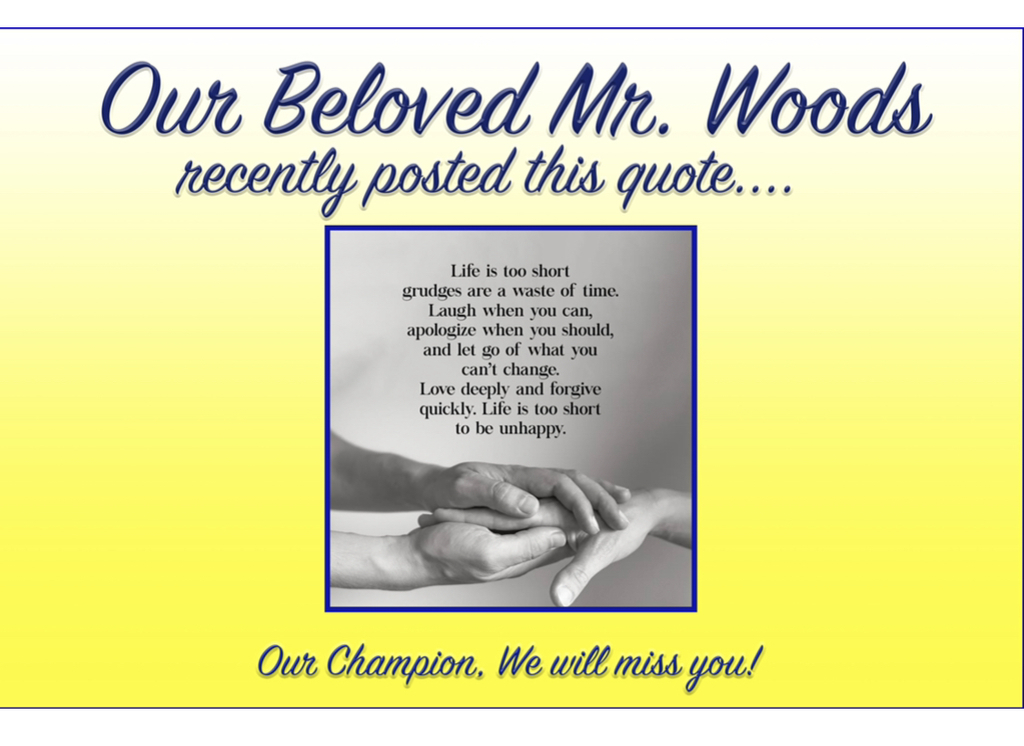 Please see the photo attached for LMS Spirit Week! Monday, October 18, begins the week with Twin Day!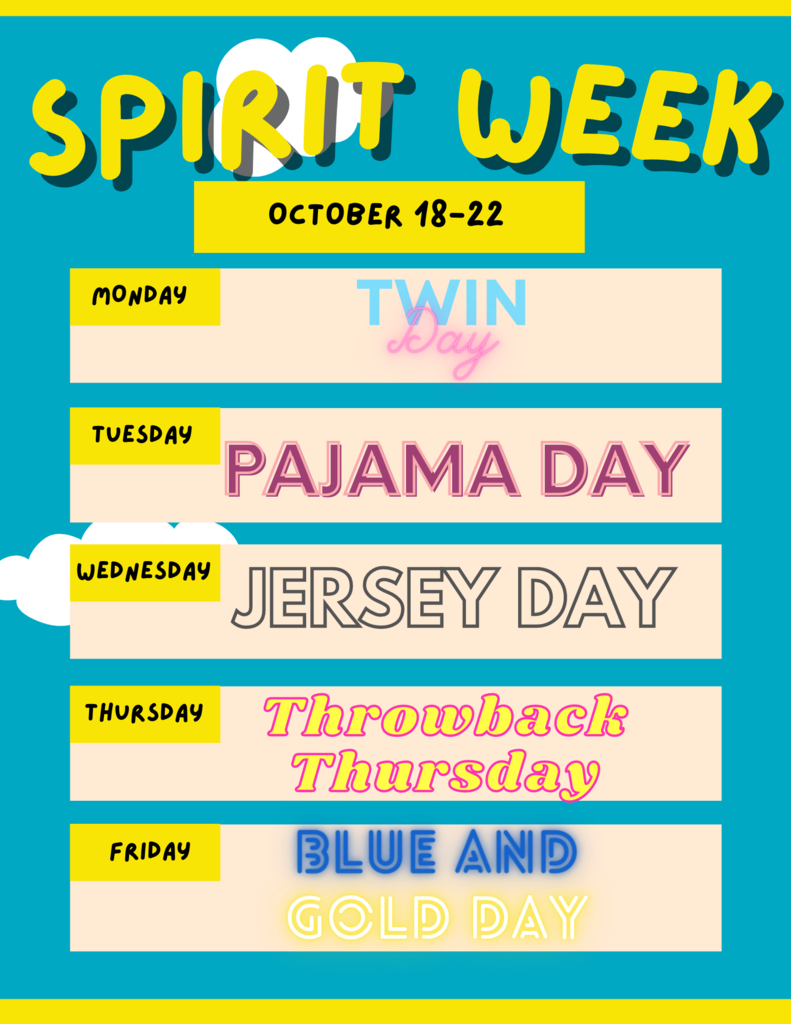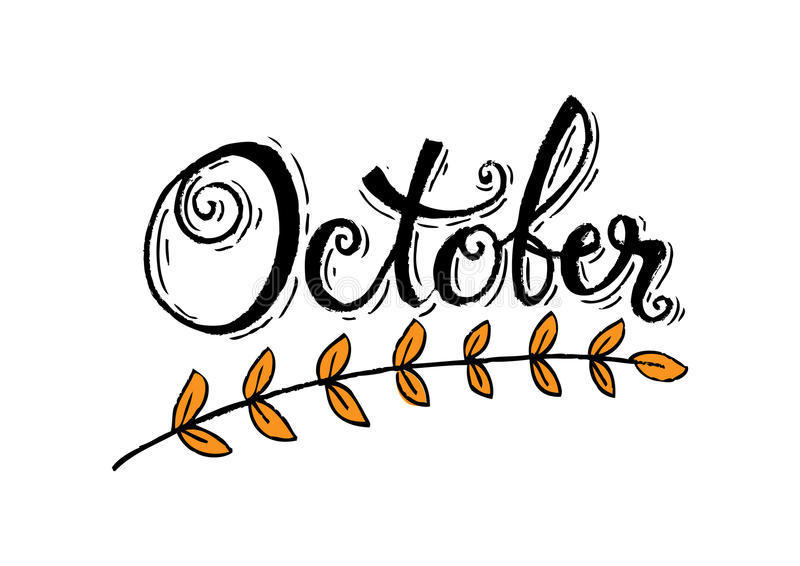 We invite you to join us virtually today at 4:30pm for our October Parent Training with Dr. Vera Feuer from Northwell Health. We will discuss strategies to use when you child is experiencing school anxiety and does not want to come to school. The link to join us at 4:30pm is: meet.google.com/ept-grew-zqh

Hispanic Heritage Month is celebrated this year from September 15- October 15. Today, LMS students in Ms. Posner's Home Language Arts class took part in celebrating El Día De La Raza by walking the track with this purpose in mind. On October 12th many Spanish-speaking countries celebrate El Día De La Raza. This observance celebrates the birth of a new identify, which is the fusion of two cultures: that of the indigenous people from the Americas and that of the Spanish conquerors. It is a day to celebrate and commemorate Hispanic race and heritage.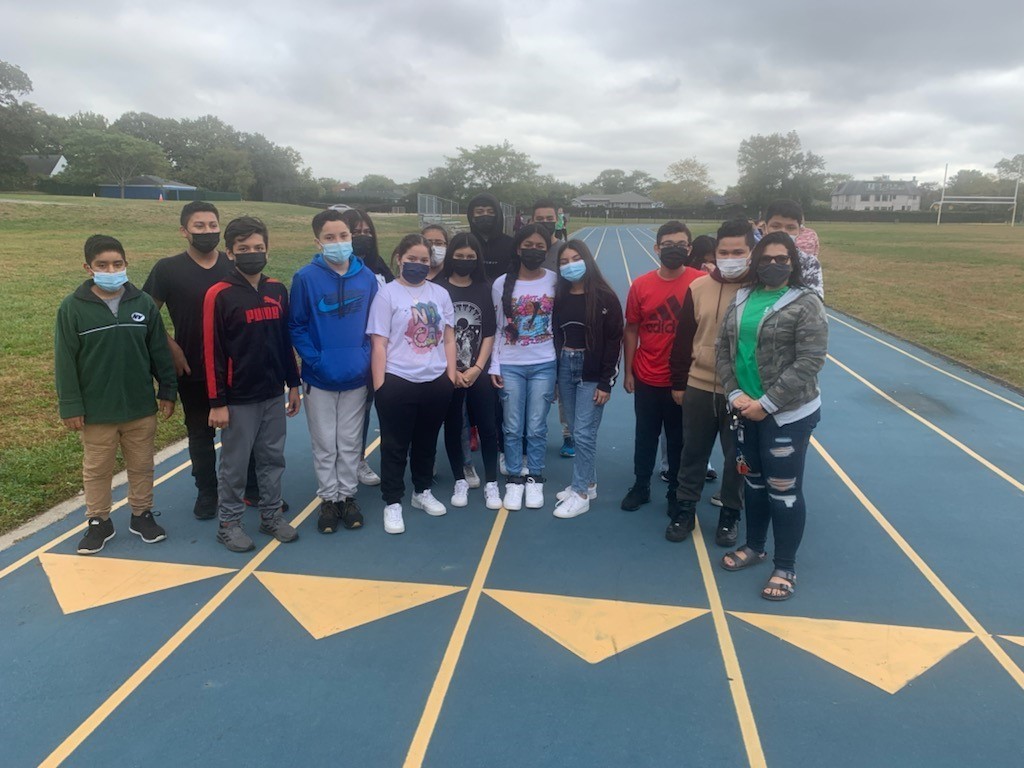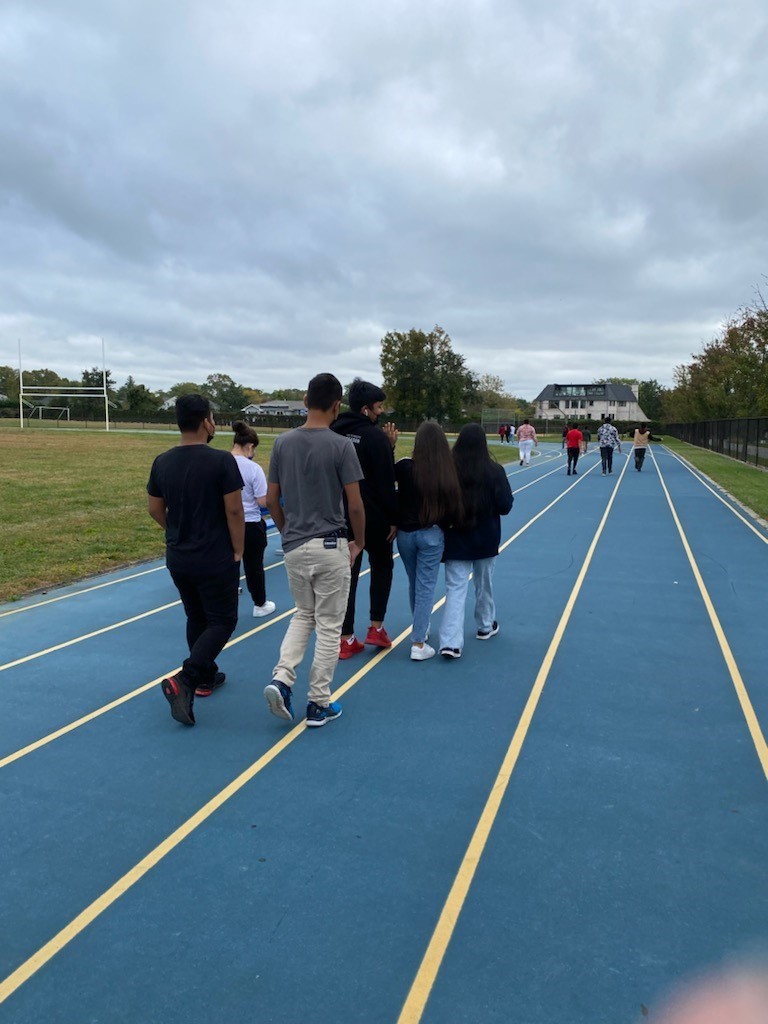 The State Education Department is requiring all public schools survey their families to get an accurate picture of the access students have to devices and internet access in their homes. This survey is now available on the Parent Portal for our Middle & High School students. Survey must be completed upon logging in.
Please be advised that starting Tuesday, October 12th, all visitors must use our security entrance located on the Far Rockaway side of the building. Please remember to always have ID with you. Thank you Mr. Perry

Lawrence Middle School continues our partnership with Nassau County Police Department through the G.R.E.A.T program. (Gang Resistance Education and Training) The GREAT Program is an evidence-based, national and international gang and violence prevention program that has been building trust between law enforcement and communities for almost 30 years. The GREAT lessons focus on providing life skills to students to help them avoid delinquent behavior and violence to solve problems.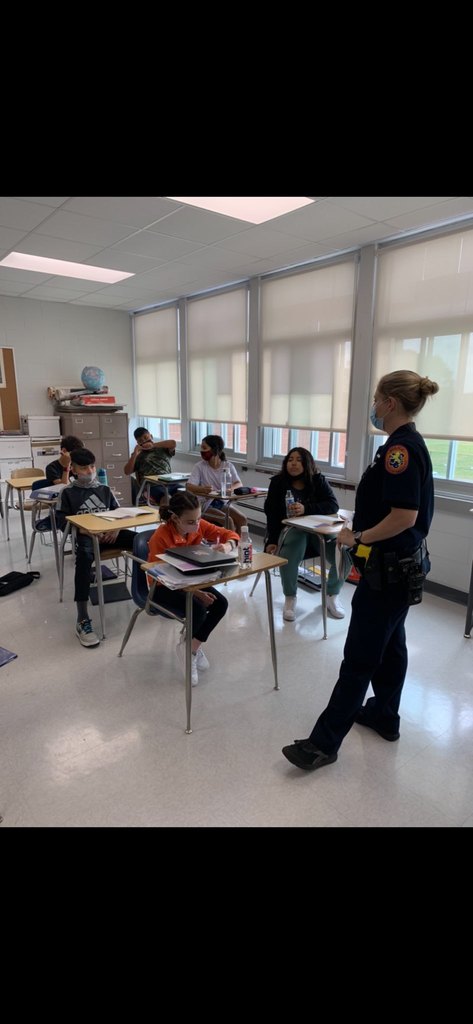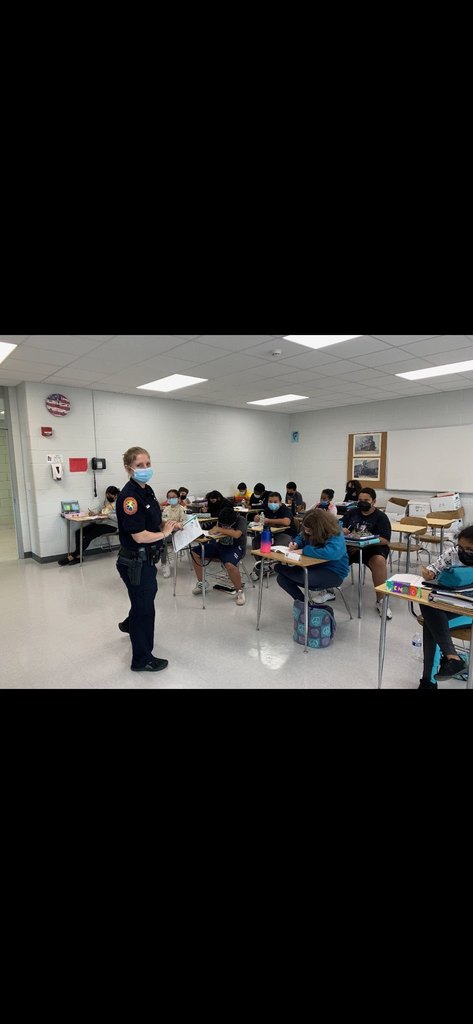 Lawrence School District has partnered with Northwell Health to offer a series of free workshops for parents on a variety of behavioral health topics. Please visit the news section of our website for more information.
https://www.lawrence.org/article/550496

A fall Smore for you all. I hope you find interesting and useful information here for you and your learners. Check it out here.
https://www.smore.com/7x9yh
You can now get it in many languages use the translate button.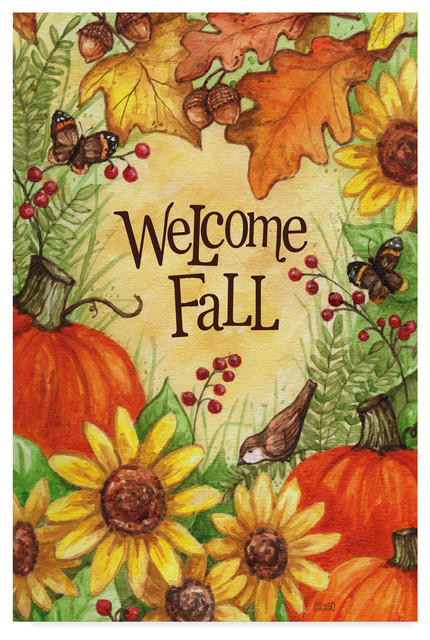 Our Fall Parent Like a Champion evening is on October 7th at 6:30 pm. Join us to hear Dr. Pedersen discuss how Lawrence is educating the Whole Child and about our new collaboration with Northwell Health. For more information and to sign up for the virtual workshop, click here:
https://forms.gle/Ztx5oDd33UinRUAK9