***P R E S S R E L E A S E***
Lawrence Middle School Students Learn the Art of Business Letter Writing
LAWRENCE, NEW YORK (February 2022)—Lawrence Middle School seventh and eighth-grade students in Lisa King's ELA class learned about the art of business letter writing. Knowing how to write business letters is crucial because they serve as a professional and formal channel of communication.
"Learning the art of business letter writing is a life skill that students will most likely need in the future," said Willis Perry, Principal of Lawrence Middle School. "This learning activity was more than an in-classroom experience. Letters were sent to actual companies, and for the most part, these students heard back from those companies. That experience was both instructive and rewarding."
In learning the art of business letter writing, students were taught the structure of the letter, salutations, endings, address format for envelopes, and signature sign-offs. Students choose their favorite company to write to, explaining their interest in the company's product and posing a question or questions soliciting a response from the company representative the letter was directed to
For more information about the Lawrence Union Free School District and the latest District news please visit www.lawrence.org.
Photo 1: Lawrence Middle School's ELA Class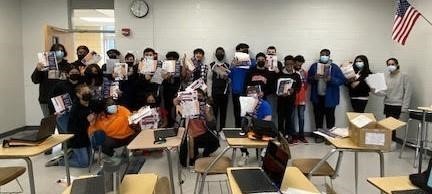 Photo 2: Lawrence Middle School student with a package from the NICE bus company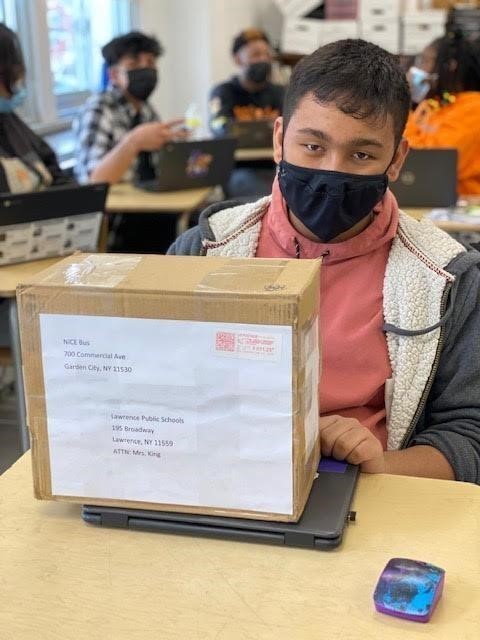 Photo 3: Lawrence Middle School student with a package from a company he wrote to